Wellness in Lower Franconia
Your wellness hotel in Mainfranken
Treat yourself to a relaxing break after an active day in the nature of Main-Franconia. In our wellness area you can simply lean back and forget about everyday life. The use of our wellness facilities is free of charge for our house guests.
Wellness facilities at the Hotel Mainpromenade
Look forward to the following amenities at our wellness hotel in Lower Franconia:
Steam bath with light effects
Finnish sauna
Whirlpool tub
Infrared cabin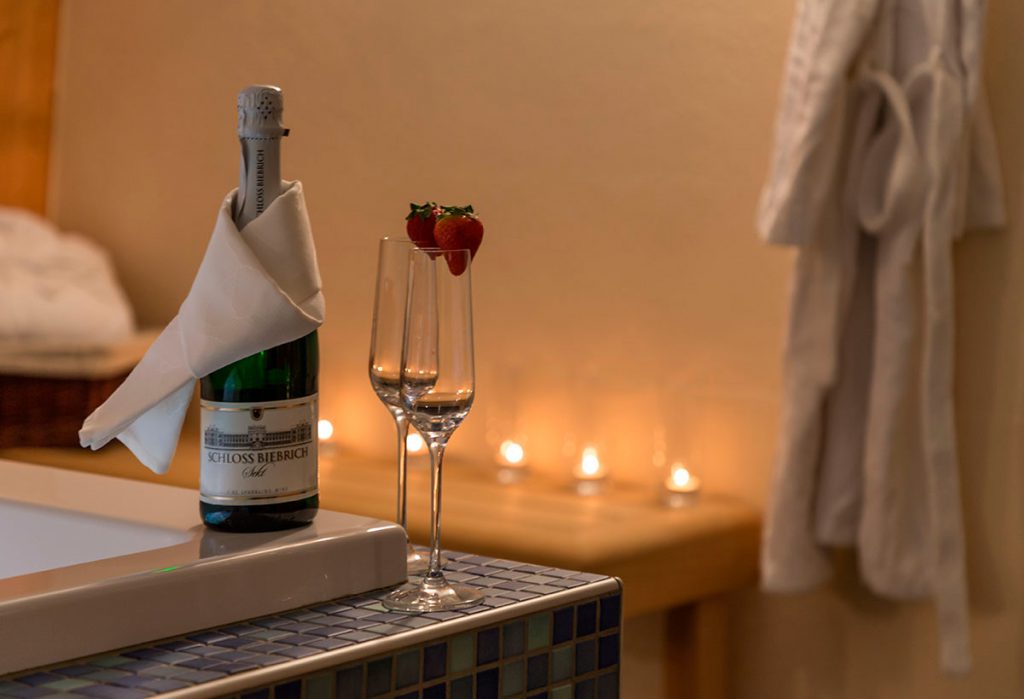 The health benefits of wellness
Whether sauna, steam bath or infrared - every wellness facility at our hotel in Lower Franconia brings with it various health benefits.
Steam bath - relaxation and decongestion

It is not without reason that the steam bath is considered one of the best natural sleep aids. Nerves calm down in the moist warmth, muscles relax and regular visits to the steam bath also help against blocked nose and sinuses. Try it yourself during your next visit to our wellness hotel in Mainfranken.
Sauna - elixir of life and fountain of youth
Those who often suffer from ailments and minor colds should consider regular visits to the sauna. The hot sauna steam and temperatures of up to 90 °C demand a lot from the immune system at first, but as a result it is strengthened immensely. According to studies, sauna users live longer - if that's not an incentive to go to the sauna on your next wellness holiday in Lower Franconia.
Whirlpool - Pain relief and mood enhancement

Lying in the whirlpool is supposed to relieve back pain and release anxiety. To do this, both the pressure of the jets and the heat release tension in the muscles. Try it out at our wellness hotel in Mainfranken.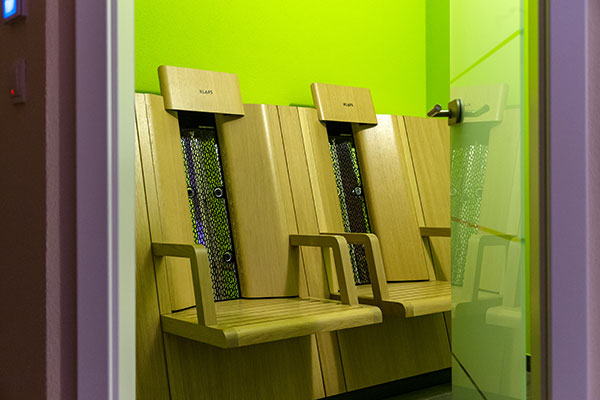 Infrared - deep heat and prevention
Infrared radiation provides your body with so-called deep heat. This provides energy from within, relieves pain and can work against colds. For this kind of wellness in Lower Franconia, an infrared cabin awaits you at the Hotel Mainpromenade.
Hotel Mainpromenade
Mainkaistraße 6
97753 Karlstadt
Tel.: +49 (0) 9353 9065-0
Fax: +49 (0) 9353 9065-33
Opening hours restaurant
April - October:
11.30 - 14.00 (Tue-Sun) | 17.00 - 21.30 (daily) - Monday lunch open only on holidays
November - March:
11.30 - 14.00 (Tue-Sun) | 17.00 - 21.00 (daily) - Monday lunch open only on holidays
Hotel reception open
April - October:
07:00 - 23:00
November - March:
07:00 - 22:00
Arrival after 20:00 clock please pre-register